Surgical Dentistry Services
Many people feel some level of anxiety when they think about visiting the dentist. According to the Cleveland Clinic, between nine and 15% of American adults avoid going to their appointment altogether because of fear.
But, your dental health is too important for anxiety to keep you from seeing our dentists at Smile Advanced Dental Center easier.
Sedation dentistry is a wonderful choice for patients who feel anxious or nervous about their dental treatment. Sedation dentistry involves using a sedative medication to help you feel more relaxed and calm during your visit. There are several types of sedation dentistry available based on individual needs and preferences:
Nitrous oxide (N2O) –  also known as laughing gas, is a sedative gas mixed with oxygen and inhaled during your treatment to help you feel more relaxed. Nitrous oxide is a mild form of sedation that wears off within just a few minutes after the flow of gas stops.
Oral sedation involves taking an oral medication before your treatment. By the time of your appointment, you will feel calm and at ease.
Oral Conscious Sedation – IV sedation involves administering sedative medication intravenously (through the veins). IV sedation is a form of conscious sedation, meaning that it will not make you unconscious, but you may feel so relaxed that you fall asleep during your treatment. You may also not remember all of the details of your visit.
If you suffer from dental anxiety, have had negative experiences at the dentist in the past or simply feel nervous about your treatment, sedation dentistry can help you feel more at ease. Sedation dentistry is also a good choice for patients who have difficulty getting numb or who have an extremely sensitive gag reflex.
Our experienced dentists and team will ensure that your entire treatment is safe. Each member of our team is highly trained, and we will carefully monitor you during your visit. Depending on your sedation option, you may need to have a friend or family member available to drive you to and from your appointment.
Does the thought of visiting the dentist make you nervous? The sights, sounds, and smells of a dental office can make some people feel uneasy.
 
That's where oral sedation comes in as a form of conscious sedation that ensures patients have a comfortable experience each time they visit our Smlie Advanced Dental Center office in Summerville, SC. 
Administered in pill form, oral sedation is simple and easy to use. Because oral sedation is a form of conscious sedation, you will remain awake during the treatment, but you will feel more relaxed and at ease. There are many other benefits to sedation dentistry, including: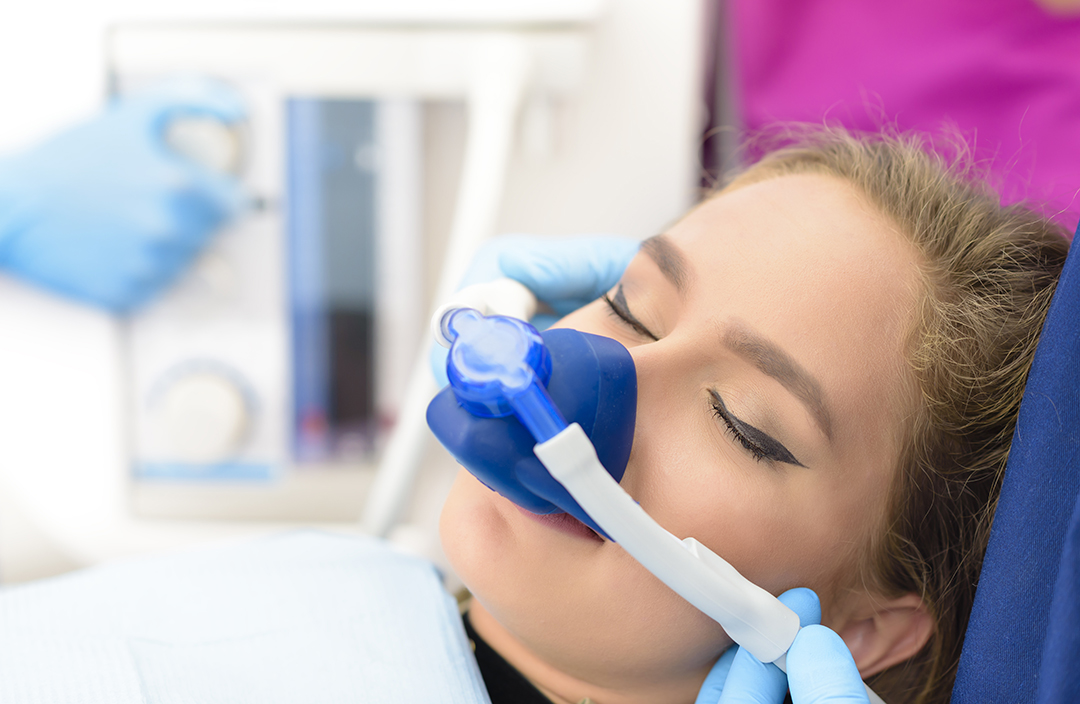 With oral sedation, you simply need to take a pill. It is quick and easy to use.
It produces the necessary amnesic effect for a comfortable experience.
Oral sedation typically costs less than other forms of sedation.
If you and our dentists determine that oral sedation is right for you, you will be prescribed a pill that will help you relax. You will also receive instructions to take the pill before your scheduled appointment; be certain to follow the specific instructions included with your pill.
 It is important that you have a family member or friend drive you to and from your appointment to provide maximum safety to yourself and others. When you arrive at our office, you will be awake but extremely relaxed. You may feel drowsy, and it is not unusual for you to not remember all the details of your appointment.
For more information on sedation dentistry and how it can make your dental experience more pleasant, we welcome you to contact us today at at 843-873-1261. 
Email us
smile@summerville.dentist
Restorative dentistry encompasses any procedures that keep your mouth functioning well. This dental work could include fillings, implants, dentures, crowns, and more. At Smile Advanced Dental Center, our specialists know the power of restorative services to improve the foundation for a healthy, beautiful smile and are at the forefront of the most advanced, state-of-the-art techniques.