Testimonials
Dr. Randy Jones opened Advanced Dental Center in 1974 and has been providing dental care in Summerville, South Carolina, ever since. Our patients appreciate our expertise and the work that we do, and you can read what they have said about their visits with Dr. Jones and our other dentists, Dr. James Muscott, Dr. Will Rahn and Dr. Stephen Parker, below. We would love to hear your thoughts about your appointment, and you can leave your feedback on this page or on one of our social media sites. To schedule your visit, call 843-873-1261 today and a member of our team will be happy to help.
Share Your Smile! Leave Us A Review.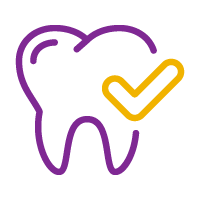 What a great day it has been! Stock market is up, weather is gorgeous, shot a score under my handicap this morning, and you repaired a painful tooth for me quickly, cheerfully and painlessly. (is that a word?)
I'm halfway through a bottle of California Chardonnay and looking to eat a big steak tonight. [Left out the word "forward"… whoops…]
Do me the favor of mentioning to the front desk staff – whoever took my whiny phone call on Monday,. I appreciate the extra effort to "fit me in"
Gmen was really nice and it is a tribute to your personality and style that she and you have been associated professionally for over 25 years. She's a gem.
Thanks, you rock!
You are one of the kindest and personable men I've ever met. You really do "rock" and I can't thank you enough for all your many kindnesses over the years. But do know this: I sincerely appreciate you.
Very respectfully,
Yours – Hugh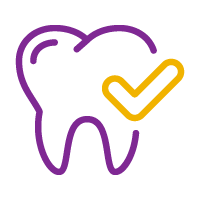 The staff at Advanced Dental Center is amazing! From the moment you walk in the door, you are greeted by a friendly face, and feel instantly at ease. The Doctors really take the time to listen to your concerns and come up with a treatment plan that works the best for you and what your concerns are. I would highly recommend this office.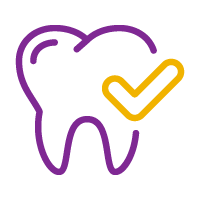 This is the most spectacular energized group of people that simply take care of whatever your needs are. They are truly professionals in their line of work I would recommend them to anyone.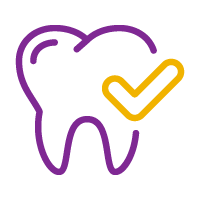 The staff is always friendly, the dentist answers all of our questions with no problem, and it's never a long wait. What I like the most is that they don't try to sell unnecessary products and they truly want to save your teeth.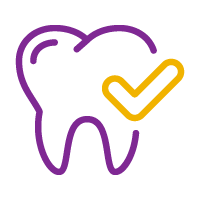 I absolutely love them. The staff is so friendly and professional and Dr. Parker is awesome! ??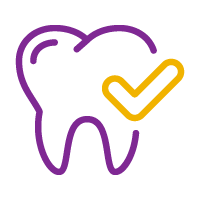 Ever since I was a kid, the thought of going to the dentist made me incredibly anxious. Every experience was tense and uncomfortable, and it was a struggle to get myself to go back. I found Advanced Dental Center earlier this year and have made three visits. There was no dread or gnashing of teeth (a practice probably not recommended by your dentist, anyway). The entire environment is friendly and welcoming, and that goes double for the staff. Dr. Parker put me at ease right away, talking about nerdy things that piqued my interest. He was intelligent, calm, and kind. Between him and the assistants, I even laughed a couple times during my appointments. Highly recommend this office to anyone, but especially those wary of the dentist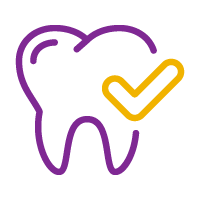 What can i say about Advance dental center… After staying home with my children until they were school aged, i decided to get back into dentistry. This office has made me feel so at home and welcomed. We have 4 Drs, that are all amazing and each have their own special way to make our patients comfortable. I truly believe we have an amazing office of professional and caring people. I couldn't ask for a better place to work! We may look like a big office but with the deep roots our Drs have to Summerville, it gives you a small town family feel. Our patients are all truly wonderful and make coming to work easy and fun! Since starting work at 14 years old I've never had a job like this, there isn't one day i dread going to work. I would whole heartedly recommend this office to anyone. After close to two years with them i couldn't imagine working any other place. The Drs don't see dollar signs when talking and examining patients, they just want to do what best and what work best for each individual person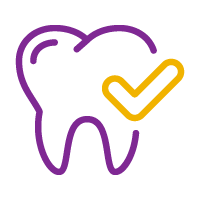 It was an amazing experience all around from checking in with Haley at the front desk who helped me with all the paperwork making sure I answered every question correctly to Maria who made my first cleaning in 5 years one to remember my teeth needed a lot of work and Maria knocked it out in an efficient and effective way can't thank Haley and Maria enough The goofy fun filled environment Maria created while doing what effectively was a deep cleaning made it lot more bearable because I wasn't focused on the machines being used in my mouth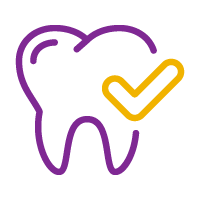 Wonderful staff, they really make a visit to the dentist for any reason SO much more pleasant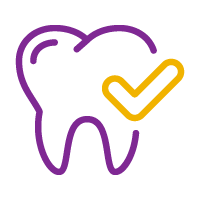 Excellent facility, wonderful staff and outstanding dental care. Thank you Dr. Rahn for getting me in on such short notice.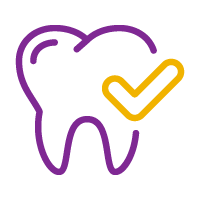 Excellent dentists! My husband and I have been going here for over 30 years. Anyone looking for a reputable, reasonable, stress free dentist – look no further. It is obvious that they put quality patient care above all else!!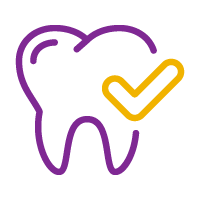 Dr. Parker was absolutely the best! I hate going to the dentist but he was great. Genuine and kind. Very patient and cared about me as a nervous client. All of the staff there are awesone. Thanks to them and Dr. Parker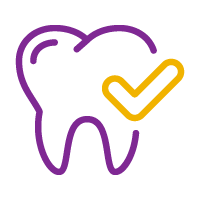 Expectional service from the doorstep to our your way out. The beautiful friendly staff was tending to me the entire way from checking in, making extra phone calls for insurances and answering all my concerns, such a pleasant and warming environment. Maria did such an outstanding job with my cleaning. Would go back solely for her. Definitely a wonderful place for any of your dentistry needs!!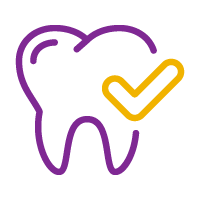 Too many times we've gone to health care offices and either the doctor is great, but support staff is lacking, or the support staff is great and doctor is lacking. That is not the case at this office! Doctor Parker is great and every one of the support staff is wonderful! Cheerful, genuine smiles and care for your entire visit.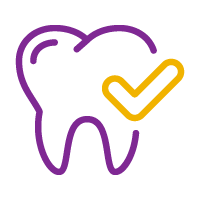 Very nice. I liked the staff and felt comfortable. Pleased with the work that was done.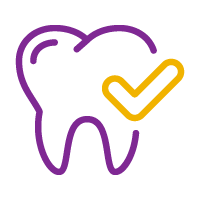 Dr. Parker and the staff are always accommodating and willing to explain everything that is going on while you are being taking care off it is very helpful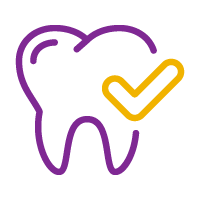 This was another great experience (except I have to have a tooth pulled!), and friendly atmosphere. They make you feel important by not just rushing you through. Thank you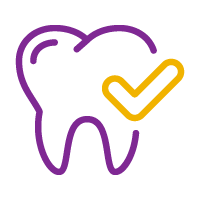 I am very pleased with the service and professional care I received during my appointment.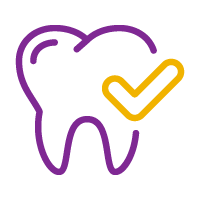 The experience of going to the dentist can be daunting to most including me but the staff at Advanced Dental take extra effort to make you comfortable. The service is excellent and I highly recommend them.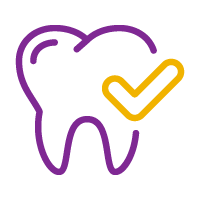 Staff is always friendly, professional and on time! I have only praise for Dr Muscott, hygienist Maria, Dr. Steven Taylor and rest of staff. Thank you all for making each trip to the dentist a pleasant experience!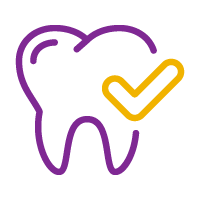 Great and friendly staff and doctors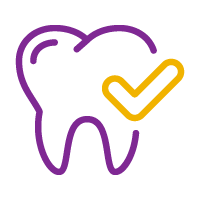 I love this dental practice and the dental hygienist Maria. I leave with a clean smile and a nice chat. Always feel so well taken care of.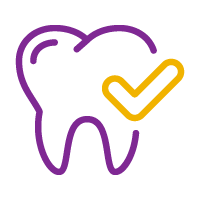 On time, caring, professional, knew exactly what was going all the time.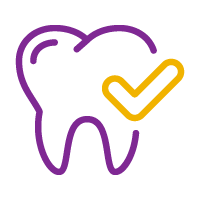 Dr. Jones was great! He was very thorough in his explanations without talking down to me like so many doctors tend to do. He developed a tremendous plan with a valid reason for each step. I will definitely recommend this office to everyone who needs a dentist!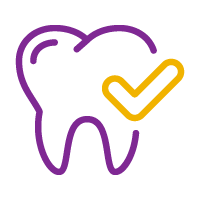 as always, Doc Muscott and his team did there job with a smile and a joke and all was well in about 40 minutes. Thanks everyone.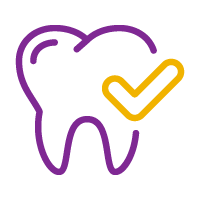 Great first visit; Doctor Parker was great as well as the dental hygienist. Staff was very friendly and efficient. This was the first time I had the intense water cleaning and the full all around dental scan. I was very impressed and felt very at home there. Dr. Parker was recommended by a friend, and I'd like to recommend him to anyone reading this.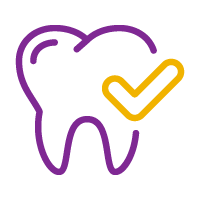 Timely, Friendly, skilled treatment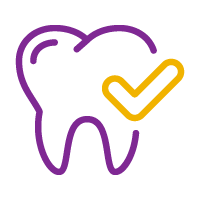 Best staff ever they know me when I walk in. And are super helpful and happy to help you out of 5stars I give them a 10 .Thank you so much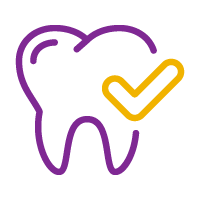 I am so happy that all our Dental needs have been met at Advanced Dental. The staff have treated us with friendliness and professionalism. Dr. Parker is always very friendly and explains everything very thoroughly", They also all promote preventive measures to ensure no problems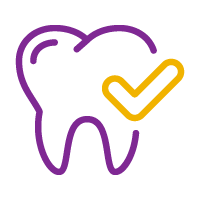 Friendly office and good/painless dental care-treatment; reasonable charges!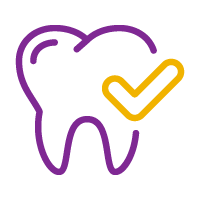 Great professional staff. They care about the patients. Always have time to discuss Dental Care.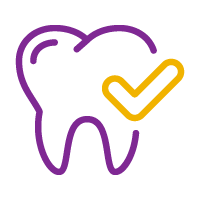 I was very pleased from the moment I walked into the office. Felt comfortable withe everyone involved on my first visit for consultation. I will sign up with them to assist me in my dental care. Dr. was very friendly and showed a great bed side manner! Compassionate and offered different cost effective procedures that will be needed.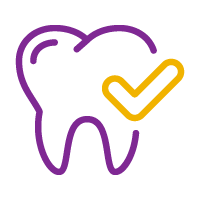 As always, I'm very much satisfied with the service I received on my last visit. Customer service is at most important to me and, never been disappointed everytime I had a serviced done in this clinic. Staffs are very friendly and, curtious. Thank you!!.
Take the first step toward a beautiful, healthy smile by scheduling an appointment. Our friendly Summerville dental office team is ready to provide you with any information you might need to make an informed decision about your dental health.
Please give us a call at 843.873.1261, or complete and submit the request form below. Our scheduling coordinator will contact you soon to confirm your appointment.