Family Dentistry Services
Are you or your child involved in martial arts? Football? Boxing? If you enjoy any activity that carries the risk of a blow to the face, a mouth guard is your best option for protection because it is specifically designed for your smile.
SMILE! Advanced Dental Center provides several types of mouth guards at our Summerville office. For our athletic patients, we often recommend an athletic mouth guard or sports guard which fit over your teeth while you play sports and participate in other athletic activities. Sports guards are especially important for our patients who play high-contact sports such as wrestling, football, hockey, and rugby; however, all types of athletes can benefit from an athletic mouth guard.
While a number of types of athletic mouth guards are available, a custom-made mouth guard is the most effective in protecting your smile because it's designed to comfortably fit your smile and prevent dental injury, such as knocked out and chipped teeth. A sports guard can also help to prevent injury to the soft tissues of the mouth, including the tongue, lips, cheeks, and gums.
We invite you to contact our office at 843-873-1261 to learn more about mouth guards and their benefits. We look forward to caring for your smile!
Sore or stiff jaws can be a sign of a temporomandibular disorder. Along with discomfort, this problem can make it difficult for you to eat or speak.
The TMJ is the temporomandibular joint, or the joint that connects the lower jaw to the rest of the head. The term "TMJ" is often used to refer to TMJ disorder, also called TMD, which occurs when the jaw joint becomes stressed, injured, or misaligned. TMJ disorder may result due to several different factors, such as stress, bruxism (teeth grinding and clenching), arthritis in the TMJ, or trauma and injury to the head, neck, or jaw.
You may suffer from TMD if you experience frequent jaw pain or facial pain. TMJ disorders may also cause: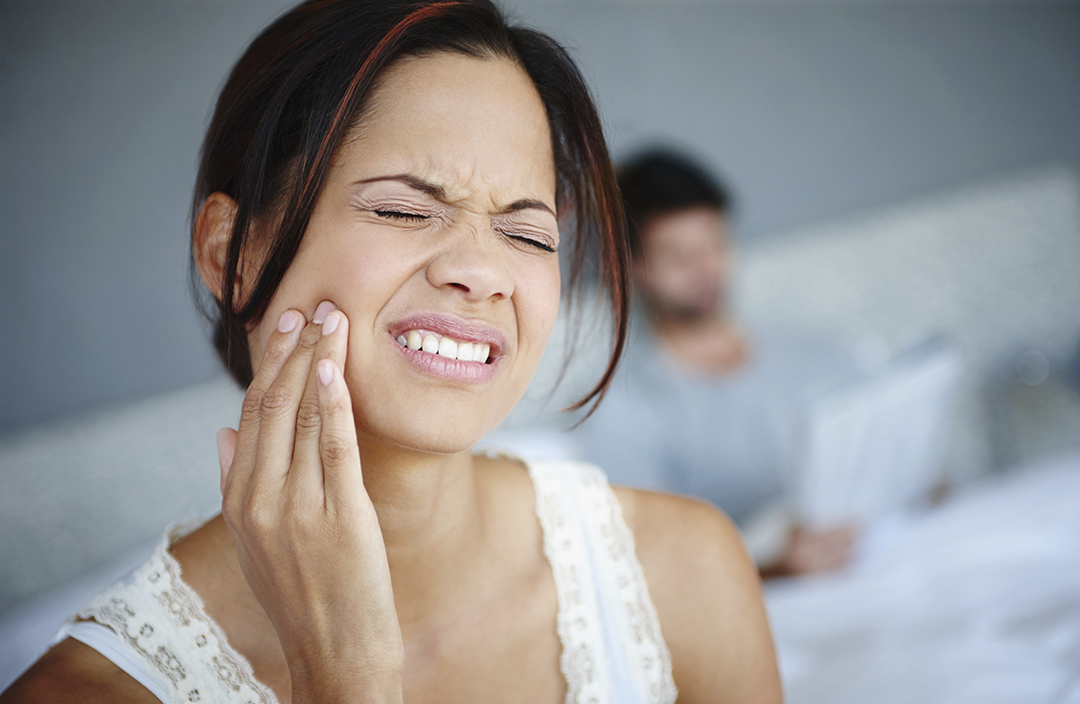 Grinding, clicking, or popping sounds in the jaw when you open and close your mouth
Inability to open your mouth wide to speak, yawn, or chew
A locked or stuck jaw
Pain when chewing and biting
Pain in the neck, shoulders, or ears
Frequent headaches
At Smile Advanced Dental Center, our dentists can help determine the cause of your TMJ disorder and recommend the appropriate treatment. Treatment for the TMJ will depend on cause and severity. TMD treatment may include jaw and facial relaxation exercises, lifestyle changes, restorative dental treatments, a mouth guard or night guard, or jaw surgery.
To learn more about TMJ treatment and schedule your consultation with our dentists in Summerville, SC, we encourage you to contact us at 843-873-1261.
Email us
smile@summerville.dentist
Family dentistry is concerned with addressing oral health at every state of life, but particularly in kids and teenagers. It includes general, preventive, and comprehensive treatments. At Smile Advanced Dental Center, we understand that children have different dental needs than adults and our specialists are trained to deliver customized services with a gentle, caring approach.