Flexible Payment Solutions
When it comes to paying for your dental care, we offer several options to best fit your needs.
For our patients with insurance, we work with most PPO plans. Prior to your appointment, we recommend you contact your insurance provider to check your coverage. Please keep in mind that we cannot guarantee how much your insurance company will cover and that your co-payments and out-of-pocket expenses are due at the time of your treatment.
For your convenience, we accept cash, all major credit cards, money orders, and personal checks. We also offer the following forms of payment:

You may find it more convenient to finance your dental care. We work with CareCredit, a third-party company that may be able to finance up to 100% of your care with low or no down payments or interest rates.
Healthcare credit card designed for out-of-pocket
expenses not covered by medical
insurance
Special financing options available
Accepted at 250,000+ enrolled providers
across the nation

No Insurance? No Problem!
We realize that dental insurance is not always an option for our patients, but we do not want this to prevent anyone from prioritizing good dental health. If you don't have insurance, ask us about our in-house dental plan. For a one-time fee, you and every member of your family can receive cleanings and exams, fluoride treatments, and X-rays as well as discounts on other treatments.
Takes effect as soon as you sign up
No deductibles or pre-authorization
Cosmetic dentistry and orthodontics included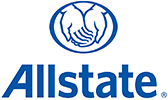 DUES:
First Family Member: $425
Second Family Member: $375
Each Additional Member: $325
NOTE: ALL FAMILY MEMBERS MUST
LIVE IN THE SAME HOUSEHOLD
COVERAGES INCLUDE:
Examination
New Patient Exam: 100% coverage
Periodic Exam (2 per year): 100% coverage
Emergency Exam (1 per year): 100% coverage
Radiographs
Full Mouth Series (1 set every 3 years): 100% coverage
Bitewing (1 set per year): 100% coverage
Periapical (first film +2 per year): 100% coverage
There is no ID card, no group or member number to bring. All of your membership information will be kept in your electronic record. Your effective date is the day you sign up and your renewal date is the same date every year!
Preventive Treatments
Adult Cleaning (2 per year): 100% coverage
Pediatric Cleaning (2 per year): 100% coverage
Flouride Treatments (2 per year): 100% coverage
Perio Maintenance (2 per year): 100% coverage
Dental Sealants: 50% discount
Other Services
Fillings: 20% discount
Crowns & Bridges: 20% discount
Root Canals* & Extractions*: 20% discount
Dental Implant*: 20% discount
Nitrous Oxide: 20% discount
*NOTE: Procedures performed by a Specialist (i.e Periodontists, Oral Surgeons, Prosthodontists) are NOT covered by the dental plan regardless of the location where said procedures are performed.
Terms & Limitations:
This is a dental discount plan and is not dental insurance. It cannot be combined with any other dental insurance. It is only for Advanced Dental Center of Summerville. Therefore, if you are referred to any specialist (including those practicing at Advanced Dental Center of Summerville), they will not offer this discount*. Should there be dental treatment needed following any type of injury where a lawsuit, outside medical care, or disability/workman's comp type insurances are involved, this plan cannot be used. It is not to be used for treatment outside the scope of the treating dentist, nor is it to be used for referrals to specialist, or for hospitalization charges of any kind. Not to be used for cost of dental care which may be covered under auto or medical insurance. This plan is non-transferable; family members cannot be substituted in for another family member. It is non-refundable; no refunds are given if the patient chooses not to use their dental plan. The plan runs year-to-date from the initial purchase. It is the participant's responsibility to use the plan during the coverage date and no extensions will be given. Cannot combine with other discounts. Rates are subject to change annually. Payment for services are due at the time of service. If you choose to extend your payment for treatment, the discount is reduced to 10%. This offer cannot be combined with any other offers. For orthodontic treatment, participant must remain a plan participant the entire duration of orthodontic treatment. Dental services only, products are not included.
*Procedures performed by Specialist (e.g. periodontist, oral surgeons, prosthodontists) are not covered by the Dental Plan regardless of the location where said procedures are performed.
A ____________________________
AARP Dental Insurance Company
Accordia National
ACE USA
Acme
ACMG
ACS Benefit Services, Inc.
Activa Benefit Services
Administrative Concepts, Inc.
Administrative Enterprises
Administrative Solutions
Administrative Services
Advantra Freedom
AES EBS
Aetna
AFGE
Aflac
AH&L
AIG
AIG GMD Claims
AIG Life Insurance Company
Alliance PPO, Inc. Alliance/MAPSI
Alliance
Allianz
Allied Benefit Systems, Inc.
Allmerica Financial
Allstate Ins. Co.
Allstate Workplace
Alta
Altpros
Altus Dental
Always Care Dental
Always Care/Dentemax
Always Dental
AmerSouth Administration
AmeriBen/Aetna Dental
America's Choice Health Plan
America's First Choice Health Plans
American Administrative Group
American Benefit Administration Services
American Dental Plan
American Fire Protection Group
American First Life Insurance
American General
American General Life Company
American Health Alliance
American Heritage Life
American Medical Security
American Public
American Trust Administrators, Inc.
Americorps
AmeriHealth Administrators
Ameriplan Plus
Ameritas
AMLI Ins. Co/Dental Shop
AMO Medical Plan
AMS
Anthem Blue Cross & Blue Shield
Anthem Dental
Anthem Dental Blue Complete
Aonselect
APWU-Health Plan
Arcadian
ASO North America
ASR
ASRM
Association For Lifestyle Reform
Association Group
Assurant
Assurant Employee Benefit
Assurant Health
Atlanta Plumbers & Steamfitters
Atlas
Automobile Mechanics
Avesis Dental Claims
AVI INT'L
B ____________________________
BAI
BC Life & Health
BCBS (Blue Cross Blue Shield) (From ALL States)
BCBS Medicare Advantage
BCBS State Plan
BCBS FED (Federal Plan)
BCBS Plan Plus
BCBS/BlueDental Choice
Beech Street
Benefit Administrators
Benefit Concepts
Benefit Corp.
Benefit Management Services
Benefit Plan Administrators
Benefit Planners
Benefit Services
Benefit Systems & Services, Inc.
Benefix
Benesight
Big Lots Associate Benefit Plan
Big South Conf.
Blue Advantage
Blue Bell Benefits Trust
Blue Choice Health Plan
Blue Care Dental
BMA
BNOA
BOA
Boilermakers National
Bollinger
Boston Mutual
Boulder Administrators
Boyd Care
BPS, Inc.
Brokers National
Brooklyn Center
Business Council Insurance Fund
C ____________________________
California Water Service HCP
Cameron & Barkley
Canada Life
Capitol Administrators
CarGuard Preferred
Care First
Carolina Benefit
Carolina Plan
Carpenter's Health & Welfare
Caterpillar, Inc.
CBS Blue Dental
CBCA
CBEBT
CBS
CBSA
CCN
CEBA
Ceba
Celtic
Centennial Life Insurance
Centra
Central Reserve Life
Central States
Central Transport
Central United Life Ins. Co.
Certified System
CHAMPVA
Chas. BPO
CHCBP
Cherokee Insurance
Chesterfield
Christian Brothers
Chubb Uns. Co.
CIG
Cigna
Citizens Security Life Ins.
Claims Admin
CMC Steel
CNA
CNIC
Coburg Dairy
Colonial
Combined Ins.
Commerce Benefits
Companion
Comp Benefits
CompDent
Complete Benefits Solution
Comprehensive Health Services
Con-Way Express
Confederate Life
Connecticut General
Conseco
Consolidated Stores Benefits
Consultec, Inc.
Control Data
Core Five Solutions
Core Source
Core V Solutions
Corporate Benefit
Corporate Systems
Council of Carpenters
Covenant Administrators
Crescent Dental
CS Group Benefits
CWA Welfare
CWI Benefits/Management Med.
Daniel Cook Associates
D ____________________________
DBL
Dearborn National
DeCare Dental
Definity Health
Delta Care
Delta Dental
Denex Dental
Denta Pay Plan
Denta Select
Dental Administration
Dental Blue
Dental Care Plus
Dental Elite
Dental Express
Dental Guard
Dental Network of America
Dental Partners
Dental Platinum
Dental Plus
Dental Select
Dental Blue Claims
Dental Guard Preferred
DENTAQUEST/Medicaid
Dentemax
Dentemax/Fiserv Health
Dialysis Clinic Inc.
Direct Dental Administration LLC
Direct Pay
Direct Reimbursement
Direct Council 37
Diversified Group Administration
DNOA
Donovan Benefit System
Doral National Medical Plan
E ____________________________
Eastern Mutual Dental
Eaton Benefits
EBA&M Corporation
EBMS
EBP
EBPA
EBS
Educators Mutual
Emblem Health/GHI
Empire BC/BS
Employee Benefit Plan/RBMS
Employee Benefit Service
Employee Benefit Trust
Employee Benefits Management Services
Employers Health Insurance
Encore
Enterprise
Epoch Group
EPOCH
Equicor, Inc.
Essential Staffcare
Excellus BCBS
Express Dental Care
F ____________________________
FBMC
FCE Benefit Administrators
Federated Insurance
Federated Mutual
FedEx Freight East Dental Claims
Fidelity
First Service Administrators
First BCBS
First Choice
First Dental Health
First Health/MHFBP
FISERV Health
FlexMED/Basic Plus
Flores and Associates
Florida Combine Life
FME Benefit Plan
FMH Benefits Services
Foreign Service
Fortis
Fountain Head Administrators
Fox/Everett
Freedom Life Insurance
Fringe Benefit Review, Inc.
G ____________________________
Gainey Insurance Services
Gallagher Bassett Service
Gallagher Benefit Administrators, Inc.
Gates Dental Ins.
GBS
GE
GEHA Connection Dental Federal
GEHA Plus
Geico
General American
Genworth
Georgia Pacific Corp.
GHI
GHWA-JLT Services
Gilsbar
Great West
Group Administrators
Group Benefit Services
Group Claims Department
Group Resources
GroupLink, Inc.
Guarantee Ins.
Guardian
H ____________________________
Hammes
Harrington Benefit Services, Inc.
HCH Administration, Inc.
HDR Employee Benefit Administration
Health Care Savings, Inc.
Health Care Services
Health Care Support
Health Claim Dept.
Health Cost Solutions
Health Edge/SelectDent Dental Plan
Health Plan
Health Plex
Health Provident
Health Risk Manag., Inc.
Health Special Risk, Inc.
HealthSCOPE Benefits
Health Smart
Healthsource-Provident
Healthsouth
HealthSpring
HealthStar
Healthy Choice Plan Administrators
Heating, Piping & Refrigeration
Heller Associates
Heritage Consultants
Hewitt, Coleman & Associates
HighMark BCBS
Homelife
Horizon
HRM
Human Resources
Humana
Hunt Taylor/Willis
I ____________________________
IAB
IAC
ICON Benefit Administrators
IHC
ILA Pension Claims Dept.
IMG
INFORMED
Ins. Claims Services, Inc.
Ins. Services & Benefits
InStil Health
Insurance Benefit Service
Insurance Center
Insurance Management Administrators
Integra BMS
Interactive Medical Sys.
Intercare
International Benefit
Iron Clad
ITT Hartford
Ivey Mechanical Co.
J ____________________________
J.F. Malloy
Jackson Claim Center
Jardine Group Services
Jefferson Pilot
John Alden Dental
John Deere Health
John Hancock
JW Aluminum
K ____________________________
Kanawha
Kansas City Life
Key Benefit
KHS
King/Group Health Admn., Inc.
Kirke-Van Orsdel
Klais & Co.
KVI
L ____________________________
Liberty
LifeRe
Lincoln Financial Group
Long Island Reg. Council
Loomis
Louisville Waterside Service Center
LTA
LT
M ____________________________
Mail Handlers
MAMSI
Managed Care Of North America, Inc.
Managed Health Funding
Management Corp.
Marriott Claims Services
Marsh Adv.
Mass Mutual
MCA Administrators
McDowell Agency, Inc.
MCNA
Med Advantage
MED TAC
MedBen
Medco
Medcom
Medcost
Medical BE
Medical Mutual
Medical Resources
Medico
Medplans 2000, Inc.
Mega Life & Health
Mercer Administrator
Merchants Benefit Administration
Meritain Health
MetLife
MetraHealth
Metropolitan Life Insurance Company
MHBP Federal Dental Plan/Coventry
Mid-Atlantic Administrator
Mid-South
Mid-West Life
Missionary Medical
MLB
MMSO
Morgan White Croup
Morris Associates
Motorola Rewards
Multiflex Dental
Mutual of Omaha
MWG Dental
O ____________________________
ODS Health Plans
P ____________________________
P & PF Local 421
PS Health Plan Solutions
Pacific Life & Annuity
Pacific Life
Pacific Mutual
PacifiCare Dental & Vision
PAI
Paid Dental
Painters Union Insurance Fund
Palmetto Dental All
Pan Adm. Fitzharris
Pan-American Life
Paradigm
Paragon Benefits
Patrolmen's Bene. N.Y.C.
Patrolmen's Benevolent Association
Paul Revered Ins. Co.
Peace Corps
Pearce Administration/First Health
Penn Western Benefits Inc.
Pennsylvania Life Insurance Co.
Pequot
Performax
PFL Life
Phoenix Group Service
Phoenix Home Life
Physicians Care Network
Physicians Health Plan Inc.
Physicians Mutual
Piedmont Admn.
Pilot Life Ins. Co.
Pioneer
Pipe Fitters Local 597 Welfare Fund
Plan Handlers
Plan Plus
Planned Administrators
PM Group Benefits
Postmasters
Premier Health Systems
Premera BCBS
Premier Access Insurance Co.
Premier Dental Group
Premier Health System
Presidium
Primary Care Physical Care
Principal
Professional Benefit Administration
Protective
Provident
Prudential
R ____________________________
R.E. Harrington, Inc.
Rapid Grandula, Inc.
RBA Administrators
Real Benefits Assoc.
Regence BCBS
Regence Life
Regional Claims Processing
Relia Star
Reliance Ins. Co.
Reliance Standard
Renaissance Dental
Reynolds
RMSCO, Inc.
RSL Specialty
Rural Carrier Benefits Plan
RWDSU
S ____________________________
S&S Health Care
Safe Guard
SAMBA
SC Local Govt.
SC Medical Ass.
SC State Fund
Schueck
SCS Superior Dental Care
Seabury & Smith
Seafarers
Secure Dental One/IHC Health Solutions
Secure Horizons
SecureCare Dental
Securian Dental Plan
Security Insurance Co.
Security Life Insurance
Select Benefit Adm.
SeleDent
Self-Funding Administrators
Self-Insured Dental Services
Sentry Life Insurance
Shenandoah
SIDS
Simplifi Eso
SMW
SOI Health Plan
Southeast Community Care
Southeastern Insurance
Southeastern Ironworkers
Southeaster Electrical Health
Southern Operators Health Fund
Southwest Regional Dental Claims
SPX
SRC/Aetna
SRS Medbill
Standard Ins. Co.
Star Admn.
Starbridge
Starmark
State Mutual Life
Stateline TPA
Steele Workers Health
Sterling Health Plans
Sterling Options
Stonebridge Life
Stonebridge/PS Health Plan Solutions
Stowe Ass.
Strategic
Student Ins.
Sun Life
SuperMed PPO Access
SuperValu
Syn Strand
T____________________________
Third Party Administrators
Thomas Cooper
Time Insurance Co.
TNA
Toast Master
Total Dental Administrators
Tower life Insurance
TPA
Trans-States Lines, Inc.
TransAmerica Life Insurance Company
TransSmile
Travelers
TRICARE
Trigon
Tristar Benefits Administration
Trustmark
Tucker Administrators
Twenty 1st Century Health
U ____________________________
U.S. Life Insurance Company
UHC
UICI
Ultra Benefits, Inc.
UMR
Unicare
Unified Group Services
Unimerica
Union Fidelity
Union Security
Unison
United Healthcare
United Administrators
United American
United Chambers
United Concordia
Universal Healthcare
United States Life
United Medical Resources
US Health & Life
US Healthcare
USA Healthcare
USI Administrators
Utah-Idaho Teamsters Security Fund
V ____________________________
VA Medical Center
Voluntary Benefits
Voluntary Dental Claim
W ____________________________
W.J. Jones
Washington Dental Service
Waterfront Dental Service
Waterfront Employers I.L.A.
Waterfront Employers I.L.A. Welfare Fund
Wausau
WEB-TPA
Wellmark BCBS
WellPath
WellPoint
Wells Fargo Third Party Administrator
Weyerhaeuser
Willse & Ass.
Windsor Sterling
Workman Comp. Case
Z ____________________________
Zenith Administrators