CARE FOR YOUR WHOLE FAMILY
Let Us Brighten
Your Smile
We look forward to welcoming you to Smile Advanced Dental Center. We pride ourselves on not only creating a comfortable environment, but also ensuring that our appointments are punctual.
We want to make your visit as easy as possible. Please take a few moments to complete the following forms and bring them with you to your first appointment.
New Patient Information Form
Privacy Policy & HIPAA Consent Form
SUMMERVILLE DENTAL TREATMENT SPECIALS
At Smile Advanced Dental Center, we always want to show our appreciation through special offers for our new and current patients. Check out our current offers.
Whitening Specials
New Patient Specials
Referral Discounts
Bookmark this page and check back, as our special offers change during the year. If you would like to take advantage of one of these offers or make an appointment, call 843-873-1261 to speak with a member of our team.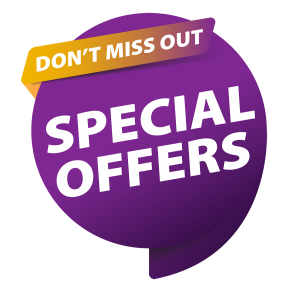 DON'T SETTLE FOR A QUICK FIX
Perfect It, Don't Patch It!
Tires, clothes, teeth — if any of these needs repairs, a patch may last for awhile. But, eventually it wears out and you need a permanent fix.
This is especially true when it comes to your smile. A permanent fix is always better because, when a temporary repair needs to be replaced, you will be right back in the dentist's chair, going through the entire procedure again.
At Smile Advanced Dental Center, we use only the highest quality materials and employ one of the best porcelain labs in the country to create your permanent restorations.
The beautiful thing about smiles is that every single one of them is unique — and we want to make yours as bright as possible. No matter what your smile needs, our highly experienced dental professionals in Summerville, South Carolina, have you covered. Check out some examples of our work and, yes, all photos are actual patients!
State-of-the-Art Technology
Dentistry is a branch of medicine that constantly grows and evolves, and at Smile Advanced Dental Center, we pride ourselves in keeping pace with the latest developments in dental technology to ensure we're on the leading edge of patient care. We're never content to stay in the same place and are always looking for ways to improve.
We're pleased to offer state-of-the-art dental technology, which includes a number of cutting-edge tools, equipment, techniques, and materials to ensure you receive high-quality, gentle care. Our dental professionals have received the most innovative education and training to utilize advanced dental technology to enhance your oral health while making your visit as efficient and enjoyable as possible.
Cephalometric X-Rays
Our team blends the latest technology with a concern for patient care and comfort. One of the ways our dentists can learn more about your smile without any discomfort to you is by using cephalometric X-rays.
Cephalometric X-rays are a type of extraoral imaging, meaning that nothing is inserted into your mouth. Instead, the images are captured using a panoramic X-ray device that has been specially adapted with a film holder mounted on a mechanical arm. The arm rotates around your head, capturing images of your entire oral structure, including the nasal and sinus passageways. This method gives our dentists a much more comprehensive view of your jaw, mouth, and head, ensuring that you receive the most precise and effective treatment possible.
Benefits of cephalometric X-rays include:
A view of the side profile of your face

Views of the jaw in relation to the cheekbone

Easy measurement of the teeth in preparation for implant placement

Quick and accurate identification of fractures and other injuries to your teeth and jawbone

Information about bad bite

Image magnification up to 30%, making it easy to diagnose decay, disease, or injury

More effective planning of treatments

Reduced radiation exposure compared to regular digital X-rays
Computerized Jaw Alignment
The alignment of your jaw has more to do with your smile and your oral health than you may think — whether it is your occlusion (how your teeth come together) or the stress that is placed on your jaws.
At Advanced Dental Center, our dentists can address this problem to some degree with our orthodontic treatments . But we also offer treatments for the stress on your temporomandibular joint, also knowns as TMJ treatments.
Our dentists can make use of computer technology to locate problems with the alignment of your jaw and develop a treatment plan to relieve any discomfort that you may be feeling.
DIAGNOdent™ Laser Cavity Detection
If left untreated, an area of tooth decay can become a cavity. While our dentists can certainly repair a cavity with a composite dental filling or a dental inlay or onlay, there are other answers to coping with decay. Our dentists use our DIAGNOdent™ laser cavity detection system to locate and address areas of tooth decay — even before a cavity starts to form.
DIAGNOdent™ is a laser cavity detection system that helps our dentists detect cavities at the earliest possible stage. This painless system uses a handpiece that our team members simply pass over your teeth. The DIAGNOdent then gives a numeric rating to indicate the health level of the tooth. If a tooth is decayed, the system will alert our team. We are then able to formulate a treatment plan to improve the health of that tooth.
Because the DIAGNOdent can detect tooth decay before it is visible to the naked eye, we're able to treat issues before they become more extensive and cause more damage. In fact, DIAGNOdent can even detect tooth decay that still lies beneath the tooth surface and may not be detectable with digital X-rays. When the decay is treated early, we can provide a more conservative restoration that causes less discomfort, is less expensive, and preserves more of your natural tooth structure.
The DIAGNOdent laser cavity detection system has been shown to be 90% accurate — it is one of the most accurate cavity detection systems now available. 
Digital X-Rays
As one of the advanced diagnostic tools we use to provide you with the best possible care, digital X-rays are an important part of your visit to Smile Advanced Dental Center. Our team uses environmentally friendly, safer X-rays to locate problems with your smile and plan your course of treatment.
Digital radiography has changed the way we take dental X-rays by making the process faster, more comfortable, and more convenient than ever before. Digital X-rays use a digital sensor to take images of your teeth, unlike traditional X-rays that use film. Digital X-rays use significantly less radiation than conventional film X-rays and require the use of no chemicals for developing the images.
Our dentists can instantly view the high-resolution images on monitors right in the treatment room to provide you with efficient, accurate diagnoses and care.
Our team uses digital radiography to identify and diagnose several types of dental problems, including:
Decay in between teeth

Developmental abnormalities

Improper tooth root positioning

Cysts and abscesses

Fractures in existing fillings

Tumors

Infection in the tooth nerves

Bone loss
Digital dental X-rays are used to plan many kinds of dental treatment, such as oral surgery procedures, root canals, dental implants, orthodontics, and more.
Intraoral Cameras
Our dentists need to examine every part of your smile to better understand your oral health, locate any issues, and help you decide the best way to achieve your smile goals. Since some areas of your mouth and teeth can be difficult to reach, our team at Smile Advanced Dental Center uses an intraoral camera to offer as complete an exam as possible.
An intraoral camera is a tool that allows us to take a closer look at different parts of your smile. The intraoral camera is a small, pen-shaped device that takes high-resolution color photos of your teeth and gums as well as other areas of your mouth, as needed.
Because the intraoral camera is so small and easily maneuverable, we can use it to see angles in your mouth that we cannot easily view with the unaided eye. We may utilize the intraoral camera to better evaluate your oral health and diagnose dental problems — like tooth decay and periodontal disease — as well as tooth damage like a cracked or chipped tooth. The intraoral camera is also useful in treatment follow-up.
In addition to helping our team get a better view of your smile, the images taken with the intraoral camera allow our patients to gain a better understanding of their oral health and dental treatments. We can also send these photos to other dentists and specialists and can submit them to dental insurance companies, as needed.
Intraoral Video Scanner
In the past, having an impression made was uncomfortable and messy, but at our office in Summerville, SC, we use an intraoral video scanner to make your impressions a breeze.
Digital impressions are a modern, efficient, and comfortable way to take precise measurements of your mouth. If you've ever had a traditional impression or mold taken in the past, you know that it can be an unpleasant and uncomfortable experience. We're pleased to utilize digital impressions to eliminate the need for those messy, goopy alternatives. While this technology can make the experience more comfortable for any patient, it is especially good for patients who gag easily. The digital impression system is less invasive than traditional impressions and molds and provides our team with extremely accurate impressions.
Check out these benefits of our digital impression technology:
Digital impressions can be used for creating dental restorations, such as crowns as well as orthodontic aligners.

There's no messy

"

goop"!

The scanner can be quickly taken out of your mouth if you ever feel uncomfortable, and we can easily start and stop the scanning process as needed.

Digital impressions require much less time than traditional impressions, helping to make your appointment more efficient.
Panoramic X-Rays
In order to provide you with the best possible care, it is essential for our dentists to accurately evaluate and diagnose your oral health. One of the state-of-the-art tools we use to do that is the panoramic X-ray.
While standard X-rays, called bitewing X-rays, provide us with a view of a few teeth and the supporting bone structure, panoramic X-rays allow us to see a complete view of the full upper and lower dental arches — including all of the teeth, the upper and lower jawbones, and the surrounding facial structures.
Using panoramic X-rays, our oral health professionals can:
Assess the need for orthodontics and evaluate the progress of treatment

Diagnose impacted wisdom teeth and other impacted teeth

Analyze the development of periodontal disease

Evaluate the TMJ (jaw joint) and diagnose a TMJ disorder

Detect oral cancer

Plan dental implant placement

Diagnose cavities (tooth decay) and other dental problems

Evaluate the extent of dental or facial trauma

Detect abscesses, cysts, and tumors
Using the panoramic X-ray machine is fast and comfortable. The machine simply rotates around your head and provides our dentists with high-definition, nearly instantaneous images that we can then use to evaluate your oral health.
Soft Tissue Laser
One of the ways that our dentists and the team at Smile Advanced Dental Center can make your visit easier and more effective is with our soft-tissue laser.
This advanced technology allows us to deliver procedures with greater accuracy, providing more effective care and minimizing your recovery time following treatment. Soft tissue lasers are a versatile tool and may be used in a variety of dental procedures, including:
Periodontal treatments, including gingivectomy

Crown lengthening

Frenectomy

Cold and canker sores

Uncovering an impacted tooth

Removing damaged gum tissue

Recontouring the gumline

Lesion removal

Oral tissue biopsies
Some soft tissue lasers may also be used to treat sleep apnea, perform nerve regeneration, aid in dental implant recovery, remove benign tumors, and perform teeth whitening treatments.
Using a soft tissue laser provides many benefits. For example, soft tissue lasers allow for better control during the procedure, giving you a more accurate and effective treatment. Lasers also give you a faster treatment time, reduce bleeding and risk of infection following the procedure, and can treat the targeted area without causing damage to any nearby tissue. Soft tissue lasers also enhance your comfort — in fact, you may not even require anesthesia to receive your treatment, though anesthetic and sedation options are available. Additionally, soft tissue lasers are very quiet, emitting only a soft humming sound rather than the loud sounds produced by dental drills and other tools.